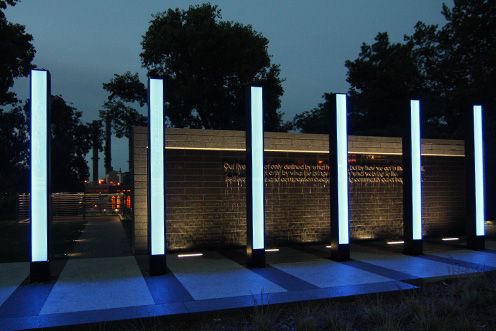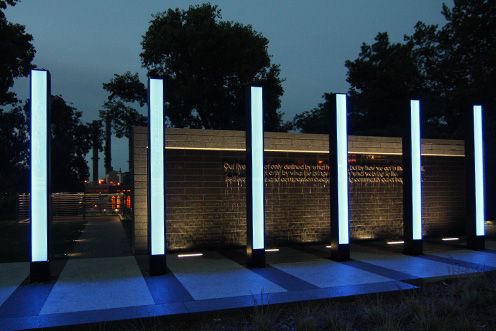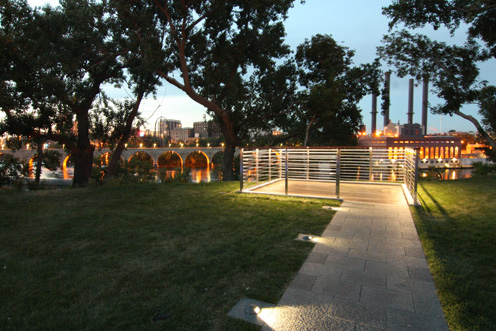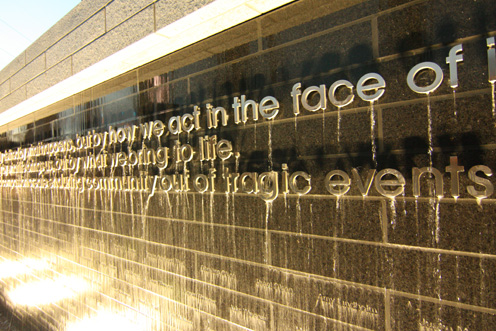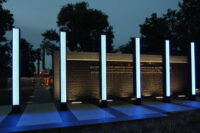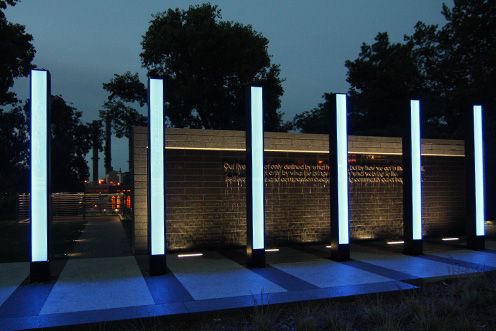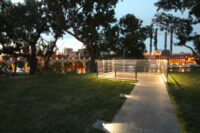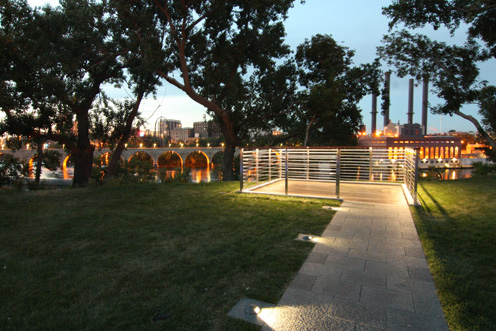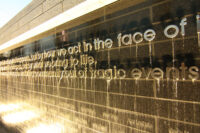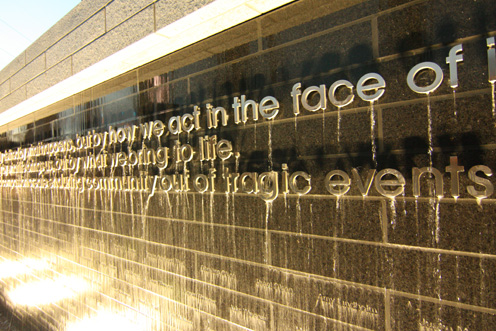 Location:  Minneapolis, Minnesota
Total Cost:  $1.5 Million
Completed:  2011
edi was Electrical Engineer and Lighting Designer for the 35W Bridge Remembrance Garden that was erected along the banks of the Mississippi River in Minneapolis.  The monument includes (13) LED illuminated pillars which honor each individual who died when the bridge collapsed.  Another feature of the memorial is an LED illuminated stone water wall that is inscribed with the names of everyone who was on the bridge but survived.  There is also an illuminated path that leads from the wall to an observation deck on the river bluff.  The deck and path are illuminated with LED lighting.
The project also included:
100% LED lighting sources
Lighting controls
Electrical service to remote site
Power for all ancillary equipment (water features, etc.)