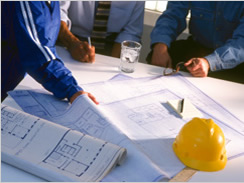 edi-dolejs is a consulting firm focused on sustainable design, energy and the environment. edi-dolejsoffers full service design, modeling and commissioning services supporting the mechanical, electrical and low-voltage engineering disciplines.
edi-dolejs believes that by providing superior customer service coupled with creative, sound engineering, and skilled project management we are making a positive impact on the consulting engineering industry and to our clients through the work we produce. edi-dolejs is passionate in our creative design, our attention to detail and our commitment to teamwork from the initial performance goals through validation by commissioning.
At edi-dolejs we consider ourselves stewards of the environment and strive to create innovative design solutions that minimize the use of our natural resources. Our goal is to commission systems that are sustainable, maintainable and of a quality to ensure desired system operation and longevity.
edi-dolejs is a member of the American Council of Engineering Companies, the U.S. Green Building Council and the Building Commissioning Association. edi-dolejs actively participates in our local ASHRAE and USGBC Chapters.