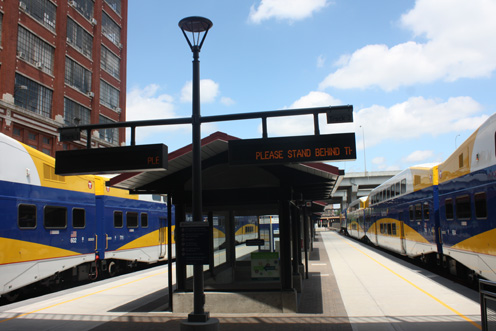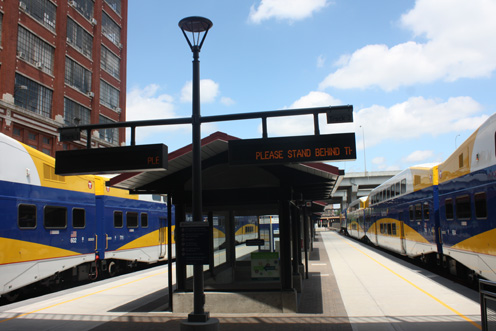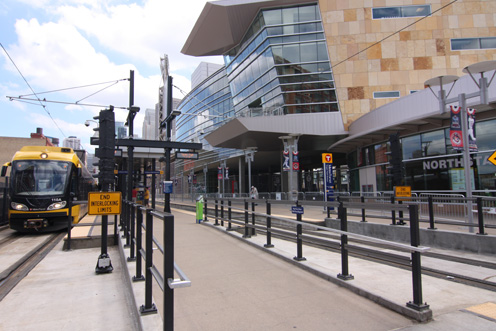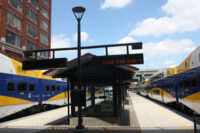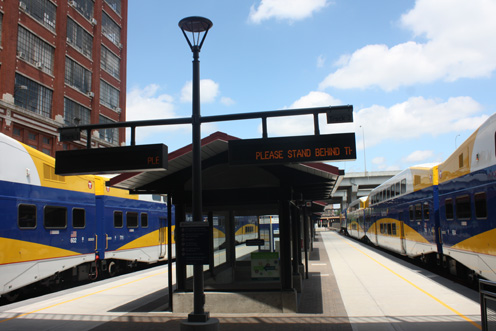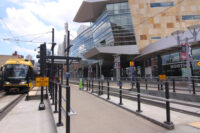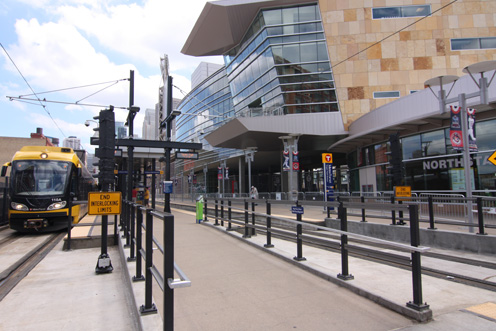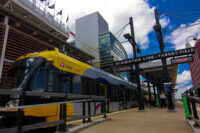 Location:  Minneapolis, Minnesota
Completed:  2009
Northstar Corridor Commuter Rail – EDI provided engineering services and coordination between the Northstar Corridor Commuter Rail Platform and the Light Rail Transit Project.  Included was providing power and raceways to the platform to serve Head End Power (HEP) units.
Light Rail Transit Hiawatha Line (Target Station) – EDI was the electrical and mechanical engineers for the design of the light rail transit platform at Target Station.  Included in the design were lighting, power, plumbing, radiant heating and raceways for all communications systems.
Northstar Intermodal Building (Target Station) – EDI provided electrical and mechanical engineering design services for the original Intermodal Building that connects the LRT Hiawatha Line to the Northstar Commuter Rail. Upon completion of the design and prior to commencement of construction, Hennepin Co. approved the construction of the new Minnesota Twins Stadium at this site. The Intermodal Buildings design was modified and integrated into Target Field that was completed by the Twins Stadium Design Team. EDI's involvement in the final building design included the design of the lighting, power and HVAC for the LRT Signal and Communications space within the building plus designing the raceways and wiring for the Ticket Validation (TVM) and security camera equipment located outside the building.